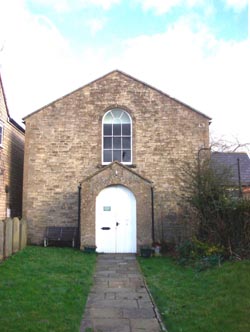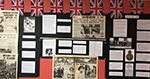 A display about VE day and VJ day has been opened in Cricklade Museum this weekend.  It will be in place for the whole of 2020 and will be an especially relevant contribution to Cricklade's Commemoration of VE day taking place from the 8th to 10th of May. As well as the usual opening times, Cricklade Museum will be open all day on both the 8th and the 9th of May.
The Cricklade Museum was established by the Cricklade Historical Society who are responsible for its maintenance. The Museum is a key tourist attraction for Cricklade.
The Museum, despite its small size, houses more than 10,000 items in its collection.
The aim of the Museum is to collect, conserve, research, interpret and provide public access to objects associated with the Cricklade district thereby encouraging people to acquire knowledge of local history. The main strength of the collection lies in objects from the 19th and 20th centuries.
There are research resources for family and local history, family trees, maps, and a properties index together with a veritable mine of information held in the Museum's archive.